If you do not already have a copyright license from One License, you will need one to cover reprinting of bulletins and projection (PowerPoint or MediaShout 6 presentation) of your services.
You can click on the following link to be directed to their website: One License
Once you have your One License number, you can navigate to Settings (gear) > Account Settings and supply your number in the 'One License Number' field.
You only need to enter in the six-digit number provided by OneLicense and don't need to include any additional characters. After clicking Save, your number should be validated.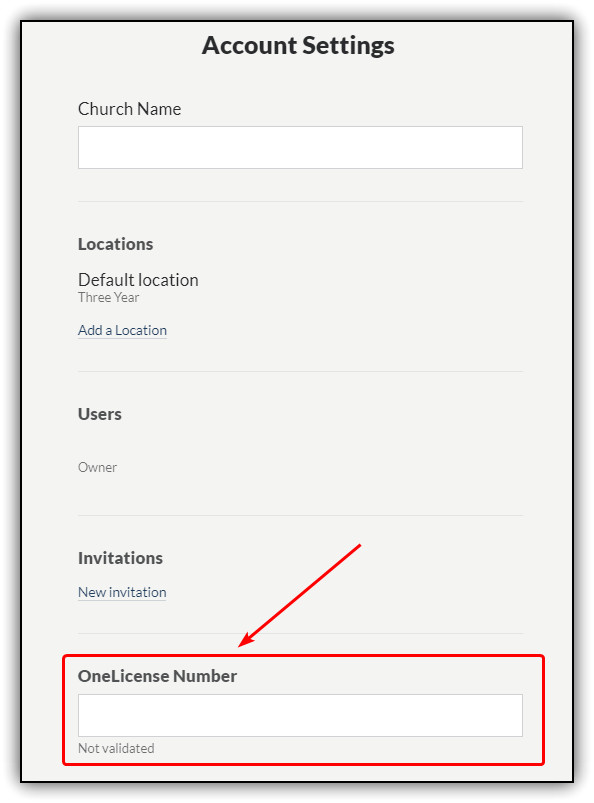 Note:
If you are considering not using One License, you would only be able to export elements that are public domain, but there are only a limited number of those elements available. Many congregations will find it very difficult to use Christian Worship: Service Builder without a One License subscription. For instance, all liturgies have at least some copyright elements, so without One License, no complete liturgy would be available to export to bulletin or for projection.